Look into the downtown's favorite bars with good food in Waukesha, hot music to give you a great time.
Sobelmans Waukesha
This is another choice for drinks and food in Waukesha, there are so few good places but make this on top. It is the first that offers a good food in Waukesha with their best known burger-and-Bloody-Mary pubs owned by franchisees located in the downtown. That bloody Mary is a cocktail drink to cure hangovers with its combination of a heavy vegetable base, salt and alcohol to alleviate head and body aches. The staff are friendly and responsive, their food recommendations are the best. Everything that they serve are hot, fresh and tasty. The drink in actual looked finer and delicious than the website photo.
Taylor's Peoples Park
Make the roof garden to be your new go-to favorite place to dine with very reasonable prices. Have an impressive experience to this famed place located in the downtown. Try for a perfect people watching through their out sized windows and the most creative place to go. Great environment in seasonal decor featured, fabulous food, great beer & wine list with fun and tasty menu selections that absolutely one of the places that offer good food in Waukesha. They also serve a few salad options and several burger options, they do have a number of tables with umbrellas both out on the street and on the roof this is a very popular place, which means that you may have to wait for a table in any time but you will never leave hungry as servings are large and tasty. This place is a must stop if you are in the area!
Mainstream Bar and Grill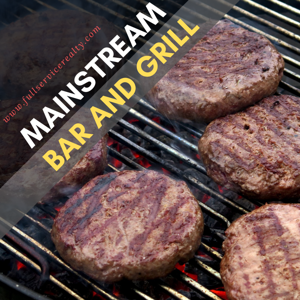 This is one of the main go-to in downtown area if you are looking for a good food in Waukesha. Residents near or far away in the downtime critiques in Mainstream have noted, for a place that already had a perfect menu, this place is known for making the best burgers that are perfectly cooked. The staff also worked very well together to keep things running smoothly despite the crowds. Great touch and it's fantastic to see something other than ranch for poppers. This is an outstanding place that offers amiable service, amusing ambiance, and extraordinary food. They also offer games and give you time to relax and enjoy watching your favorite shows on one of the multiple televisions that they offer. The Mainstream Bar and Grill will never make you disappoint for the good food in Waukesha to try.
House of Guinness
Have a fantastic time in such a relaxing bar, this really is a home grown institution with a friendly atmosphere that opened in West Main Street to be a hot spot of the new millennial. A genuine treat for locals as much as traveller not only for those who are looking a good food in Waukesha but a place that provide a wide selection of different kinds of beers that some of which are exclusive to the area while others came from all over the world. With highly live intense performances at the bar offer a different sort of experience, playing Irish music that attracts nightly crowds added to the already complete Irish pub theme they have setup. An Easy going place to grab glasses of shots and the bartender will definitely give you a stride. They also have a place with variety of board games in case you wanted to get some challenge. They do have genuinely nice people behind the bar.
Spring City Wine House
Find this place the concept of choosing a taste, half pour, or full pour of your favorites or enjoy the familiar wines around the world, craft beers, scotch whiskey, bourbons, sparkling, champagne and many more. The tastings really shine with these number of wines, styles and prices along with good food in Waukesha pairings to consider. There is something for everyone's choice, the atmosphere is very welcoming and warm, bring your family or friends and you will never be disappointed for they will definitely have an amazing time.
Nice Ash Cigar Bar
Best place to just go and relax and leave the long day you had behind you. This is quite different from other bars that serve beers and good food in Waukesha for it happens to have smoking in this place. They features the biggest cigar humidor, displayed many accessories you need to enjoy fine tobacco. This bar is probably the place for people who love to smoke, they established a good relationship to the customers with a great selection of beers and cigar, this place has it all. The room used primarily for storing cigars is very pleasant, the scotch and whiskey selection is out of this world, and they've got a great variety of beers to round things out. There are plenty of comfortable and cozy smoking lounge and if you like to watch sports they have screens everywhere as well.
Boscos Social Club
Wanna bring your dogs in your night out? This is likely your place they are not only allowing dogs but they absolutely welcome it, they are a dog friendly establishment with a good food in Waukesha. The decor is trendy and fancy if it is your first time in, don't be nervous, the owner makes everyone feel at home. The drag shows on the weekends are a lot of fun and there are always a lot of great new friends to meet. Drink beer with a lot of variety, domestic and local offerings, you will also find some of the most popular international brands available in the club. Slow down have a sip while watching the outstanding bands to this club. They also had a dartboard for fun, a crane, a pull tab machine for a cash needs.